Do you know how to ensure your personal info, data, and company is secure?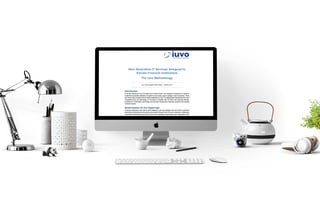 IT Security is important.
Computer and Network Security is one of the most important components of any business's IT planning and infrastructure. At iuvo Technologies, we live, breathe, and implement IT security best practices for each and every one of our customers.
In this white paper you'll learn:
Why IT security is so critical to every organization

What steps your organization can take to ensure your IT security is as strong as possible